You loved the movie John Wick and want to watch movies like John Wick? No doubt the movie was excellent and we all loved Keanu Reeves in the movie. There is no other movie that can match John Wick's action and stylish storyline and photography. But there are more movies of the same genre that you would like to see. Below we have brought for you the best Movies like John Wick that you will love to watch.
List of 15 Best Movies Like John Wick
Below is the list of movies like John Wick
Matrix
Deadpool
Taken
The Man From Nowhere
Jack Reacher
Fury
The Equalizer
Commando
Edge Of Tomorrow
Mad Max
Kill Bill
The Killer
Man Of Thi Chi
Hardcore Henry
Atomic Blonde
click here – Top 20 Best Worcestershire Sauce Substitute
15 Top Movies Like John Wick
Below are top movies like John Wick movies like john wick
that you can watch and enjoy. We have mentioned a view on the movie to help you choose the movie you would like to watch
The Matrix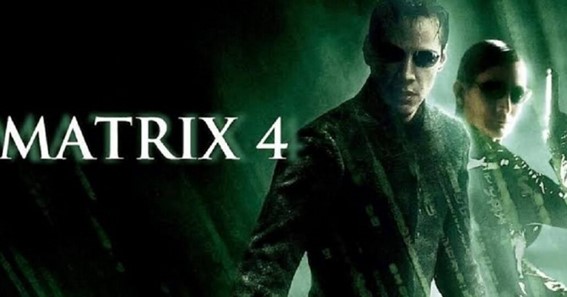 Here is the first movie like John Wick which has its star, Keanu Reeves. The Matrix is the first installment in the franchise with 3 movies. The movie is about one question what is the matrix. To know the answer you need to enter the world of the matrix where the humans do not know about this reality and are used as a source of energy by intelligent machines. It is a story about humans who are fighting for freedom from tyranny and oppression. Neo is the one who can save humanity with his abilities which he has to control. Morpheus helps him in this.
To know what happens and Will they succeed you need to watch the movie.
Running Time: 136 minutes
Release Date: 31st March 1999
Actors: Keanu Reeves, Laurence Fishburne, Carrie-Anne Moss, Hugo Weaving, & Joe Pantoliano
Director: The Wachowskis
Producer: Joel Silver
Distributed By:  Warner Bros
click here – How To Clear An SD Card? Windows, Android, And Mac
Deadpool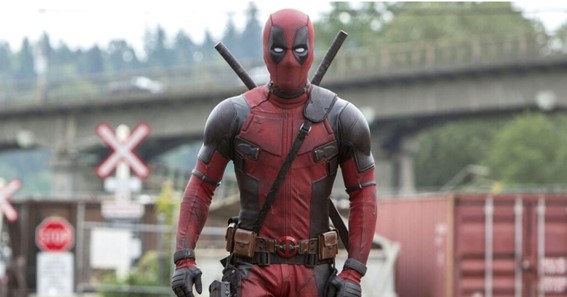 Deadpool is an R-rated superhero movie by MCU that is a blockbuster. The movie is about Wade Wilson who has a hysterical personality and does borderline illegal jobs. After taking part in a mutant program and relentless torture he gains superhuman abilities with a specialty ability to heal from any physical damage.
The most loved part of the movie is when Deadpool becomes a cartoonish version of himself and talks to the viewers directly. Deadpool has become one of the most popular superheroes and has amazing sequels. And is on the top of the list for movies like john wick
Running Time: 108 minutes
Release Date: 8th February 2016
Actors: Ryan Reynolds, Morena Baccarin, Ed Skrein, T. J. Miller, Gina Carano, & Brianna Hildebrand
Director: Tim Miller
Producer: Simon Kinberg, Ryan Reynolds, Lauren Shuler Donner
Distributed By: 20th Century Fox
Taken
Taken is a 2008 movie that is the first movie in the series. It is about a former CIA officer and his 17-year-old daughter. After she is been abducted with her best friend by the Albanian human traffickers when they were on a trip to France. The movie has two sequels Taken 2 and Taken 3 that were released in 2012 and 2014. The movie is a complete action thriller that is also named 96 hours and The Hostage.
Running Time: 90 minutes
Release Date: 30th January 2008
Actors: Ryan Reynolds, Morena Baccarin, Ed Skrein, T. J. Miller, Gina Carano, & Brianna Hildebrand
Director: Pierre Morel
Producer: Luc Besson
Distributed By: 20th Century Fox
The Man From Nowhere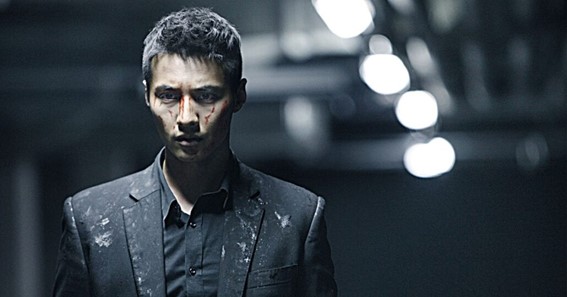 The man from nowhere is a South Korean action movie. The movie is one of the highest-grossing movies in 2010. The movie is about a mysterious and shady man who becomes a storm when the only person who understands him is been abducted. The Movie is also the last movie appearance of Won Bin till 2020. There is a Bollywood remake of The Man From Nowhere named Rocky Handsome where John Abraham played the lead role.
Running Time: 119 munites
Release Date: 4th August 2010
Actors: Won bin, Kim Sae-Ron
Director: Lee Jeong-beom
Producer: Lee Tae-beon
Distributed By: CJ Entertainment
Jack Reacher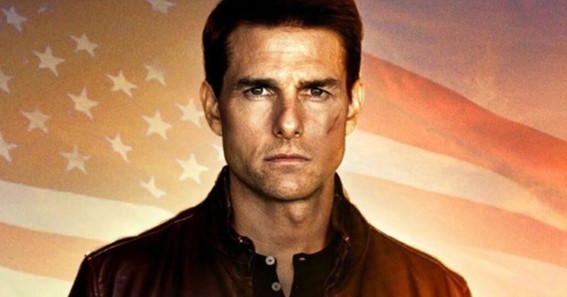 Jack Reacher is a 2012 American movie that is based on the novel One Shot. Jack Reacher is a military man who left his job leaving everyone in wonder why he did so. He did his job earning many honorary titles. He is a man who is dangerous to the ones who are a threat to the ones who cross his path. The movie is about him helping an ex-military snipper to investigate the case where randomly 5 people have been killed. As they investigate it comes out that the case that was looking simple at first has dark secrets about the people who feel themselves above the law. It is the movies like john wick on Netflix to watch
Running Time: 130 minutes
Release Date: 21st December 2012
Actors: Tom Cruise, Rosamund Pike, Richard Jenkins, Werner Herzog, David Oyelowo, & Robert Duvall
Director: Christopher McQuarrie
Producer: Tom Cruise, Don Granger, Paula Wagner, Gary Levinsohn
Distributed By: Christopher McQuarrie
Fury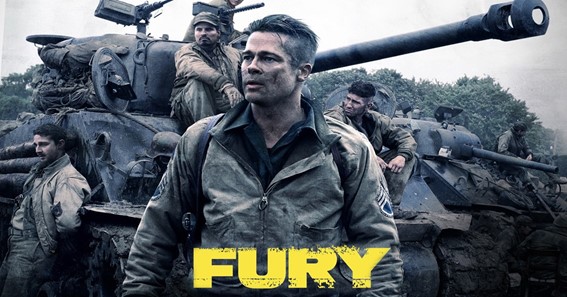 Fury is an American War movie that was released in 2014. The film is based on a crew of U.S army tanks that fight Nazis at the time of the last weeks of World War II. The film revolves around an Army man Ayer who got his inspiration from the service veterans in his family. And also he was fond of books like Death Trap. He and his crew have to shed blood before the war ends. The movie has lots of action and unflinchingly cruelty that is hard to digest.
Running Time: 135 minutes
Release Date: 15th October 2014
Actors: Brad Pitt, Shia LaBeouf, Logan Lerman, Michael Peña, Jon Bernthal, Jason Isaacs, & Scott Eastwood
Director: David Ayer
Producer: Bill Block, David Ayer, Ethan Smith, John Lesher
Distributed By: Sony Pictures Releasing
The Equalizer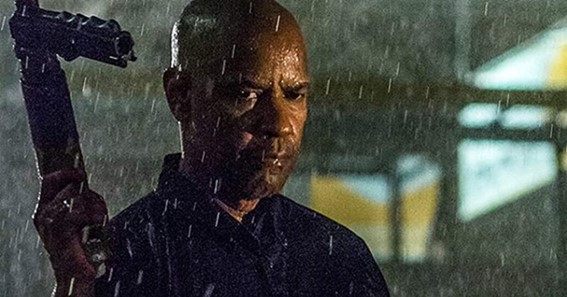 If you like some vigilante action then The equalizer is for you. The movie was released in 2014 and is based on the 1980n TV series that has the same name. The movie revolves around a man who is now a Defense Intelligence Agent and worked in US Marine. He returns to action when he decides to protect a teenage sex worker from the Russian Mafia.
Running Time: 132 minutes
Release Date: September 26, 2014
Actors: Denzel Washington, Marton Csokas, Chloë Grace Moretz, David Harbour, Bill Pullman, & Melissa Leo
Director: Antoine Fuqua
Producer: Todd Black, Jason Blumenthal, Denzel Washington, Alex Siskin, Steve Tisch, Mace Neufeld, Tony Eldridge, Michael Sloan, Neal H. Moritz
Distributed By: Sony Pictures Releasing
Commando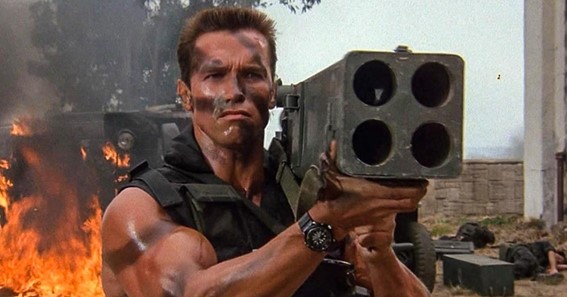 Commando is a super hit movie starring our favorite Arnold Schwarzenegger and one of the action movies like john wick. The movie has won many awards and nominations. The movie is about a retired Colonel John Matrix whose former unit is been killed and John is been warned. After a short while, his daughter gets kidnapped and uses her as extortion so that John could do things they ask him to do.
Running Time: 90 minutes
Release Date: October 4, 1985
Actors: Arnold Schwarzenegger, Rae Dawn Chong
Director: Mark L. Lester
Producer: Joel Silver
Distributed By: Mark L. Lester
Edge Of Tomorrow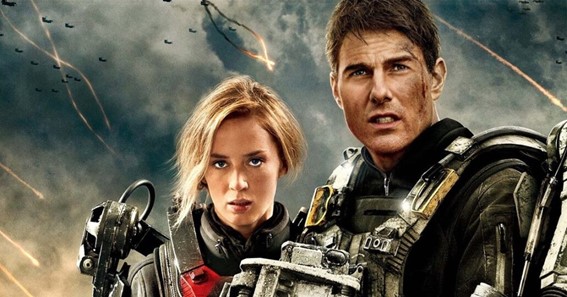 Edge Of Tomorrow is a Sci-fi action movie like john wick which is marked as Live Die Repeat that is based on a light Japanese novel named All you Need is Kill. The movie is in the future where Europe is conquered by aliens. A man named Major William played by Tom Cruise has no experience of combat is forced to be a part of the landing operation to fight against aliens by his superiors.
Running Time: 113 minutes
Release Date: June 6, 2014
Actors: Tom Cruise, Emily Blunt, Bill Paxton, & Brendan Gleeson
Director: Doug Liman
Producer: Erwin Stoff, Tom Lassally, Jeffrey Silver, Gregory Jacobs, Jason Hoffs
Distributed By: Warner Bros. Pictures
Mad Max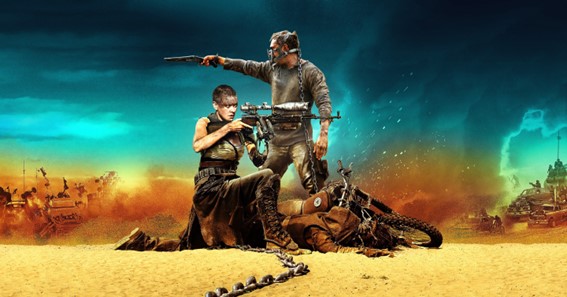 Mad Max is a Dystopian Action Thriller released in 1979 an Australian movie series. The movie is set in the future where there is societal collapse, murder, and revenge. The movie is revolved around a policeman that has now become a violent feud and gas a savage motorcycle gang.  He on a mission to avenge his family and is disheartened with no sign of a bright future. It is a must-watch action movie like John Wick
Running Time: 93 minutes
Release Date: 12 April 1979
Actors: Mel Gibson, Joanne Samuel, Hugh Keays-Byrne, Steve Bisley, Tim Burns, & Roger Ward
Director: George Miller
Producer: Byron Kennedy
Distributed By: American International Pictures
Kill Bill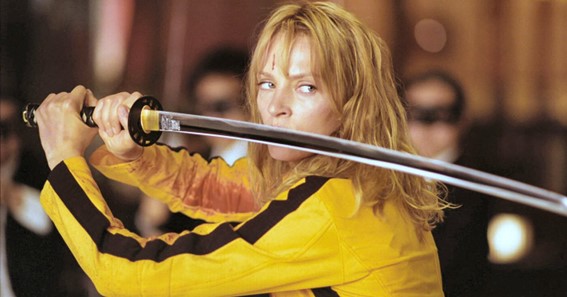 If you want martial arts movies like john wick then Kill Bill movies are the best choice. The is about Uma Thurman also known as the Bride who is on a mission to revenge the assassins and their leader after they attempt to kill her, as a result, she goes into a coma and her unborn child dies. After is wakes up she goes after them.
Running Time: 111 minutes
Release Date: October 10, 2003
Actors: Uma Thurman, Lucy Liu, Vivica A. Fox, Michael Madsen, Daryl Hannah, David Carradine, Sonny Chiba, Julie Dreyfus, Chiaki Kuriyama, Gordon Liu, & Michael Parks
Director: Quentin Tarantino
Producer: Lawrence Bender
Distributed By: Miramax Films
The Killer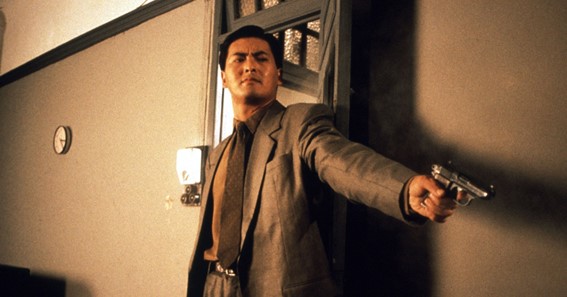 The killer is a Hong Kong action thriller movie that was released in 1989. The movie is about an assassin named Ah Jog who accidentally hurts a singer Jennie and the singer closes his eyes in the shootout. He then discovers that the singer is not able to get operative as it is too expensive. So help him get operated on and his eyesight back Jog decides to go for one last hit and earn money.
Running Time: 110 minutes
Release Date: 6 July 1989
Actors: Chow Yun-fat, Danny Lee, Sally Yeh, Chu Kong, Kenneth Tsang, Shing Fui-On
Director: John Woo
Producer: Tsui Hark
Man Of Tai Chi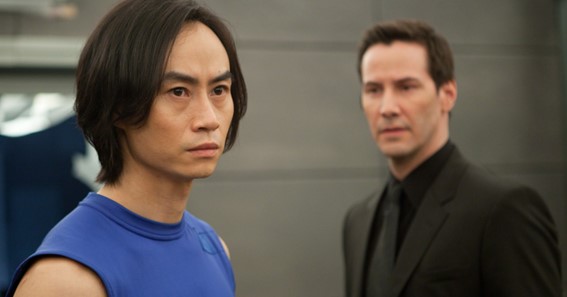 Man Of Tai Chi is a Chinese American movie that is directed and started by Keanu Reeves. It is a multi-language movie. The film is about a young martial art artist has to enter the underground fighting for money. The movie wins heart with martial arts and actions
Running Time: 105 minutes
Release Date: 1 November 2013
Actors: Keanu Reeves, Tiger Chen, Iko Uwais, Karen Mok, Simon Yam
Director: Keanu Reeves
Producer: Lemore Sylvan, Daxing Zhang
Distributed By: RADiUS-TWC
Hardcore Henry
Hardcore Henry is a Russian movie like john wick that was released in 2015. It has some creative and good action scenes. It all about a man who wakes in a laboratory after he is been reviewed from an accident where he loses his limbs. Her wife who is a scientist replaces his limbs with cybernetic prostheses. There comes an Akan that claims on the research and kills the scientist and attempt to kill both of them
Running Time: 96 minutes
Release Date: April 8, 2016
Actors: Sharlto Copley, Danila Kozlovsky, Haley Bennett, Svetlana Ustinova, & Tim Roth
Director: Ilya Naishuller
Producer: Timur Bekmambetov, Inga Vainshtein Smith, Ilya Naishuller, & Ekaterina Kononenko
Distributed By: STXfilms
Atomic Blonde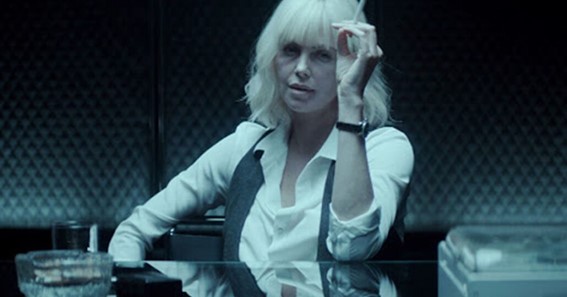 Atomic Blonde is from those movies similar to john wick with the same level of action. The movie is an adaption of a graphic novel The Coolest City which is about a spy who has a mission to find the double agents that are being smuggled to the west. It is a great movie that should not be missed by any chance
Running Time: 115 minutes
Release Date: July 28, 2017
Actors: Charlize Theron, James McAvoy, John Goodman, Til Schweiger, Eddie Marsan, Sofia Boutella, & Toby Jones
Director: David Leitch
Producer: Charlize Theron, Beth Kono, A. J. Dix, Kelly McCormick, Eric Gitter, & Peter Schwerin
Distributed By: Focus Features
Read Also: How to clear an SD card? Windows, Android, and Mac
FAQ
Which Are The Best Movies Like John Wick?
Matrix

Deadpool

Taken

The Man From Nowhere

Jack Reacher

Fury

The Equalizer

Commando

Edge Of Tomorrow

Mad Max

Kill Bill

The Killer

Man Of Thi Chi

Hardcore Henry

Atomic Blonde
Is John Wick Based On A True Story?
The story is loosely inspired by an incident in Texas involving former Navy SEAL Marcus Luttrell, who wrote Lone Survivor, about his fireteam's ordeal during Operation Red Wings in Afghanistan in 2005. Luttrell was given a yellow labrador puppy, whom he named DASY, after the members of his fireteam. 
Is John Wick The Best Movie Ever?
As the best action movie of all time, it checks every single box and then some. John Wick offers the ultimate hero, violence that reaches the level of refined elegance, clever comedy, and an entire mythology to support it all. It's why, even after three chapters, fans still beg for more.
Is the movie John Wick on Netflix?
Yes, You can watch John Wick on Netflix.
Is John Wick Worth Watching?
Overall, John Wick is slick, violent fun that turns into a remarkable, surprising film that will catch you off guard. It is THAT good. I highly recommend this film to action buffs especially but I'm sure those who just like a good movie will love it as well.
Is John Wick A Legendary?
Master Assassin: John Wick, as a former Marine and hitman known as Baba Yaga, is a legendary and revered assassin.
Who Is The Highest Person In John Wick?
The Elder
Appearances. The Elder is the unseen overarching antagonist of John Wick, and a minor yet pivotal antagonist of John Wick: Chapter 3 – Parabellum. He is the mysterious head of the High Table, a mystical man who resides in the desert.
What Movie Is As Good As John Wick?
Atomic Blonde (2017)
Atomic Blonde is the closest thing to John Wick without Keanu. With half of the directing duo that brought John Wick to life, it's no wonder it can go toe to toe with the Baba Yaga.
Is There Any Film Like 365 Days?
After (2019) Like 365 Days and Fifty Shades of Grey, After features an innocent and inexperienced woman who finds herself captivated by a rebellious, troubled man. Tessa meets a bad boy named Hardin when she starts college. She quickly discovers the pleasures and complications that come with dating him.
Is John Wick 4 Out?
When Is John Wick: Chapter 4 Release Date? John Wick: Chapter 4 will first debut exclusively in theaters on Friday, March 24, 2023. It's hard to believe that this is nearly two years later than its originally intended release date of May 21, 2021!
Read Also: Top 10 Best Cities In Wisconsin To Live
Conclusion
John Wink is a fantastic action movie and after watching that movie you feel like watching more movies like John Wick. The action choreography. It has won many nominations and awards. The John Wick series has 3 movies in series and has its 4 movies expected to release in May 2022. In the above article, we have presented 15 top movies like John Wick that you should not miss.